Established in 2000, Global IC is a small business located in Southern California. The company is an ERAI member and holds all major engineering certifications. Our professional inspectors are CCCI-102 Certified.
We founded our business with the core competencies of a commitment to quality and dedication to customer satisfaction. Global IC was one of the first independent distributors to invest heavily in a detailed inspection process with state of the art equipment, including X-Ray, XRF and Decapsulation.
Our processes begin by assessing and evaluating our suppliers prior to any purchases being made. We have six classification levels for approved suppliers. Suppliers must maintain a specific level of quality and on-time delivery for a minimum of three years before their approval status can be elevated. All suppliers are continuously monitored and their industry behavior can be cause for a disqualification or downgrade of their approval status. Our belief is that the inspection process begins with our supplier at the point of purchase.
Our philosophy is to build long term relationships with our OEM and CEM customers by presenting the most responsible offers on every quotation. Working together with our customers, sharing unique capabilities and potential risks along with ongoing communication is truly the best way to fight against counterfeit material entering the supply chain. We must work together to be successful. This industry is only as strong as its weakest link.
Our services are different than anyone else in the industry.
Obsolete / End of Life Product
Detailed On-Site Inspection Process
Excess Inventory Solutions / Consignment Programs
Our customized database allows customer specific requirements to flow through our system.
Global Market Service
Global IC Trading Group provides rapid turnaround access to global marketplaces. Our markets currently reach North, Central, and South America as well as Asia and Europe.
Markets Served
We serve a variety of markets including consumer electronics, networking/telecom, medical, auto, avionics, and aerospace.

Our commitment to service is our mission.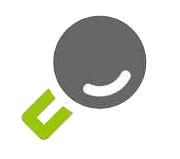 Detailed Inspection

All products received go through a detailed inspection based on a sampling chart indicating the minimum required percentage or quantity of each of the following inspections steps and based on one of six supplier approval levels: Receiving; Visual based on (IDEA-STD-1010); Microscope (based on IDEA-STD-1010); Solvents; Surface Abrasion; Dynasolve; Mechanical Inspection (verify dimensions, number of leads, pin identifier); XRF; X-Ray; Decapsulation and Solderability testing. All of this equipment and inspection is done on-site by our CCCI-102 certified inspectors.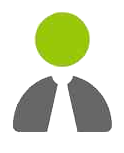 Quality


Global IC Trading is fully certified. We have an in-house detailed inspection process that can be customized for each customer's needs. This detailed inspection process along with our Counterfeit Avoidance Plan, mature quality management system, customized database, robust supplier evaluation and purchasing processes ensures the highest quality products reach our customers.